P
aul Chambers practically lived in the Van Gelders' living room in Hackensack. Roy Haynes had done
a few sessions for Prestige
, most recently the Dorothy Ashby-Frank Wess session of September 19th. Phineas Newborn was making his Prestige debut. Together, they made an album put out under Haynes as leader, but the title,
We Three
, says it all. These are three players who mesh to make a perfectly attuned ensemble, working together seamlessly and supporting each other's solos.
And they weren't three guys who had worked a whole lot together. If they'd worked gigs, I can't say, but this is their first and only recording as a unit. Newborn would work a couple of other dates with Haynes, and a couple of others with Chambers, but no more than that. And don't forget that this is Prestige, so there's little if any rehearsal time.
There's so much to say about Roy Haynes, who is 92 as of this writing and still going strong. There's one lengthy interview with Christian McBride, which basically consists of McBride saying "Tell us about when you played with..." It goes through the history of jazz.
So let's look instead at Phineas Newborn, who is playing what I believe to be his only session for Prestige, and of whom Oscar Peterson once said, "If I had to choose the best all-around pianist of anyone who's followed me chronologically, undoubtedly I would say Phineas Newborn Jr."
He's Phineas Newborn Jr. because his father, Phineas Sr., was a drummer who led a family band that included young Phineas and his brother Calvin on guitar, and who had some very decent gigs in the south, including working as the studio band for Sam Philllips' Sun Records, in the early pre-Elvis days, where they backed up B. B. King on his first recordings. Calvin Newborn, who played on Phineas's first couple of records as a leader, for Atlantic and RCA Victor, has some very cool credentials, including teaching Howlin' Wolf how to play the guitar and Elvis Presley how to dance. He played with many of the major bands, then returned to Memphis, where he still gigs around the south.
Phineas Newborn creates another strong case to be made in the "rhythm and blues is jazz" argument. He recorded with B.B. King, toured with Jackie "Rocket 88" Brenston, and was a member of Willis "Gator Tail" Jackson's band. And on a different barrier-breaking front, after making his New York recording debut for Atlantic with brother Calvin, Oscar Pettiford and Kenny Clarke, he would make a record the following year for RCA Victor with a symphony orchestra.
As with Mal Waldron, his career would be interrupted by mental illness, and further by having several fingers broken in a mugging. He was able to make a substantial comeback before his death in 1989.
It's hard to choose a "Listen to One" for this session, but I'm going to go with "After Hours," which like all of them has sterling work by all three, but I particularly fell in love with
"Blackout,"
covered not long before by Red Garland). "After Hours seems to have become particularly beloved by organists. In the early 1960s it was covered, in short order, by Jimmy McGriff, Richard "Groove" Holmes, Brother Jack McDuff and Earl Grant--and later by Fats Domino with Reggie Hall on organ.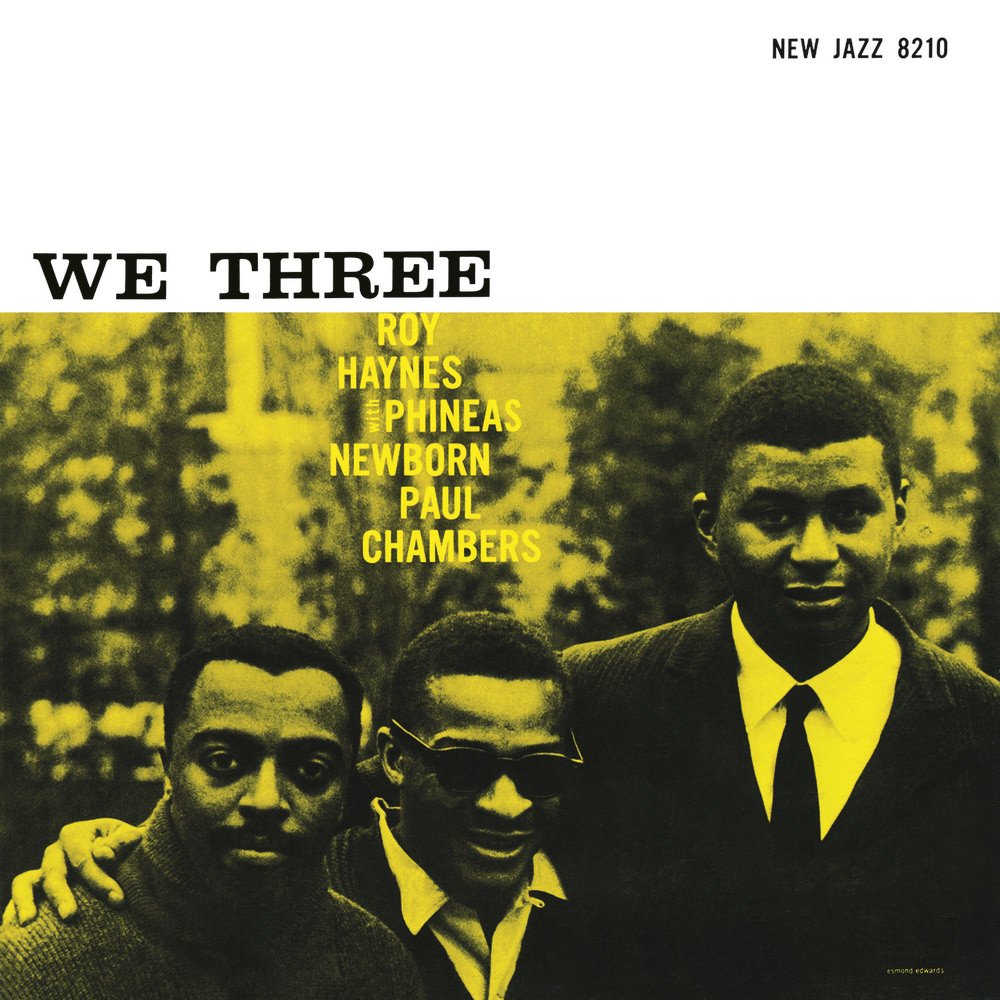 Newborn's piano. "After Hours" was written by Avery Parrish, and remains his principal legacy; his career as a piano player was cut short by a paralyzing injury suffered in a bar fight (he also wrote
We Three
was released on New Jazz. If you're looking for it on Spotify, you'll find it as
Sneakin' Around
by Paul Chambers.
Order Listening to Prestige Vol 2
Listening to Prestige Vol. 2, 1954-1956 is here! You can order your signed copy or copies through the link above.
Tad Richards will strike a nerve with all of us who were privileged to have lived thru the beginnings of bebop, and with those who have since fallen under the spell of this American phenomenon…a one-of-a-kind reference book, that will surely take its place in the history of this music.
An important reference book of all the Prestige recordings during the time period. Furthermore, Each song chosen is a brilliant representation of the artist which leaves the listener free to explore further. The stories behind the making of each track are incredibly informative and give a glimpse deeper into the artists at work.
--Murali Coryell