Another unexpected delight -- another musician I had not heard of at all, and clearly it was my loss. Holiday made a few albums for Prestige, and then pretty much nothing else. This one was with otherwise unknown musicians (I did find out that Clarence Johnson played bass on Lloyd Price's recording of "Stagger Lee"), and although he did record later with some of the big names in jazz, this session is a solid introduction.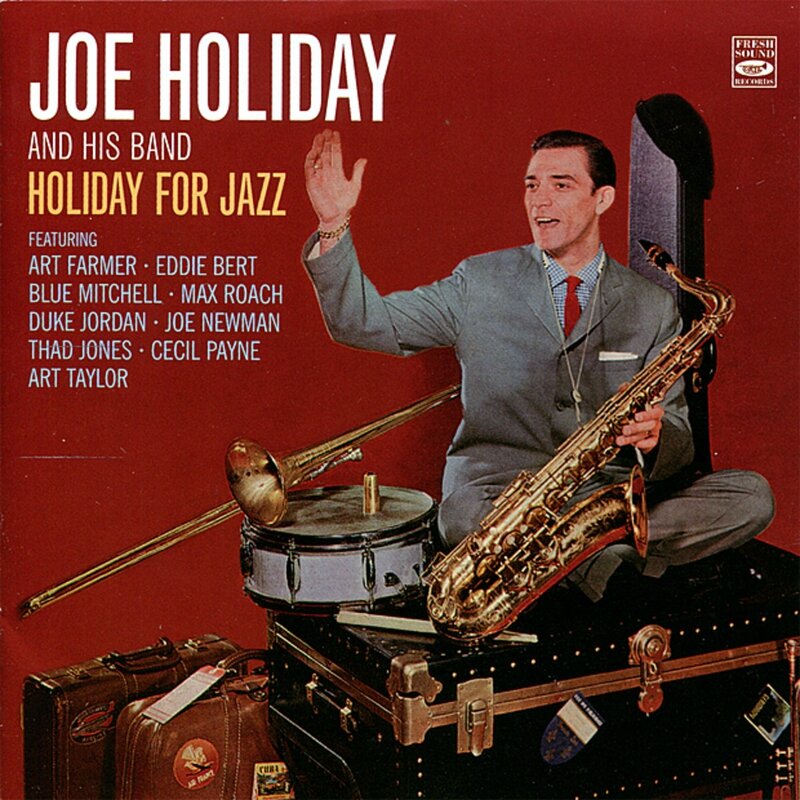 A word of advice on finding him -- I did a Spotify search on "Joe Holiday" and found nothing except a country singer named Joey Holiday. Looked on YouTube, found a few things, but none from this session (ultimately I did, so it's linked to here). Continuing to research Holiday, I discovered that he'd had a hit in 1951 with "This is Happiness," so I went back to Spotify, searched on "This is Happiness," and found the whole session and more. A lot of Holiday's work was reissued on Original Jazz Classics, one of the Prestige reissue labels, and Spotify has that, with album cover art that looks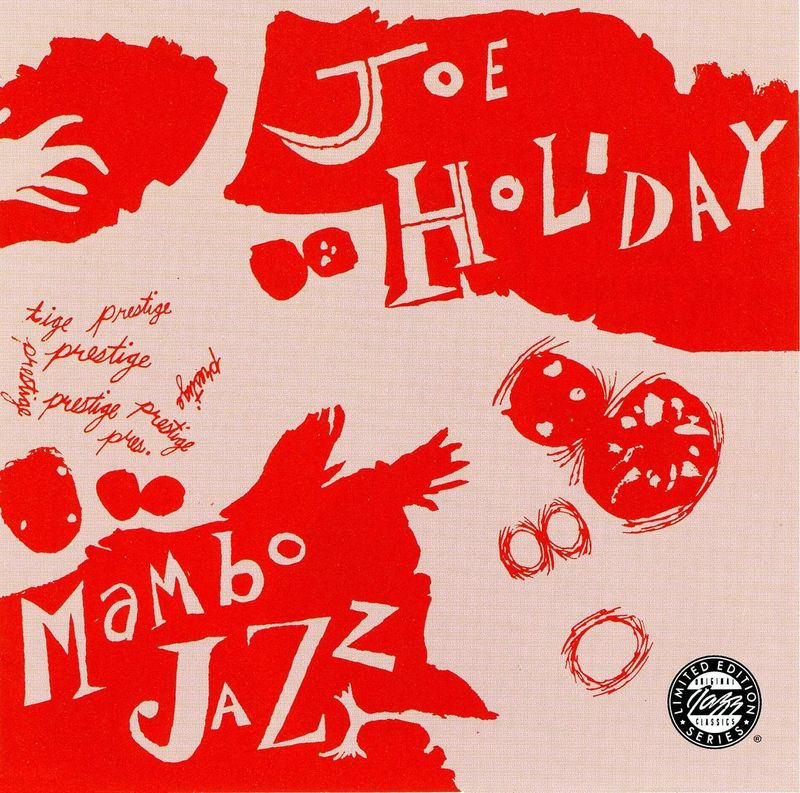 like the art for mambo album of the 50s, for which I give them credit. Actually, looking a little farther, I find a second cover, also with the OJC logo, that must certainly be from the early 50s.
On this session, Holiday plays some bebop, some rhythm and blues riffs, some ballads -- eveything that adds up to what we now call straight-ahead jazz. And he plays some mambos, the musical form with which he came to be associated, which is why he achieved a measure of popularity in the 50s, and probably why he was mostly overlooked afterwards.
Latin jazz has never gotten its full due -- if you don't believe me, look at anybody's list of the greatest jazz trumpeters ever, and see if you find Mario Bauza's name. You won't. and he was the equal of anyone you will find on those lists. Or look at anyone's list of the best jazz albums of the 1980s and '90s, and see if you find anything by Tito Puente. And his jazz recordings during that period were better than anything else being recorded.
The mambo craze hit New York in 1951 -- I would have guessed later, but that's because I grew up as a white kid in the sticks, and although I was able to find my way to blues and rhythm and blues, I was totally ignorant of Latin popular music, so all I knew of the mambo were the mid-50s pop tunes by people like Perry Como and Vaughan Monroe -- and Perez Prado's 1955 hit, "Cherry Pink and Apple Blossom White," which by some reckonings was the most popular record of the decade.
But it was Prado who actually brought the mambo to New York in 1951, with "Mambo Jambo" and "Mambo #5," the latter of which would become a huge hit again in 1999. And Joe Holiday was one of the few jazzmen who embraced the genre -- which, as I say, marginalized him a jazz musician.
And shouldn't have. Holiday proves his bebop credentials with "Hello to You" and "Nice and Easy," but he really comes into his own with his jazz mambos -- "This is Happiness," which was his hit on the Latin charts, and especially "Mambo Holiday," an extended piece at just over five minutes, which made it a two-sided single, on both 78 and 45, and which, yeah, you have to listen to.
Joe Holiday is still around. From Wikipedia:
Holiday also does abstract

painting

. Joe and his wife, Kelly Holiday are president and vice-president, respectively, of the St. Lucie Professional Arts League based in Port St. Lucie, FL, where he has presented annual "Art & All That Jazz" events, which have included Linda Cole, Jazz singing daughter of

Nat King Cole

; Miami musicians

Ira Sullivan

, violinist Nicola Yearling and pianist Lenore Raphael.