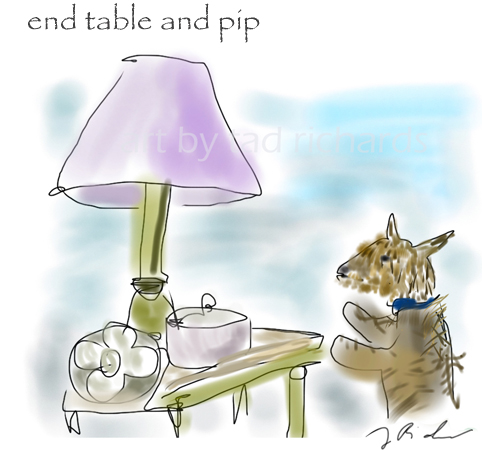 I've been working with iPad as an art tool, following the extraordinary trail blazed by
David Hockney
. I'm not that far along the trail, but
I've been starting to feel my way through
.
I've beem using ArtStudio.
Hockney has said
he uses several different programs, but most commonly Brushes. ArtStudio doesn't even make
this list of the best programs
, and maybe I'll experiment with a couple of others, but no one would list Microsoft Paint among the best programs for PC, and it's the one I use most.
The nice thing about iPad apps, as opposed to computer programs, is that they're cheap.