THE 40s
Four Voices
The One I Love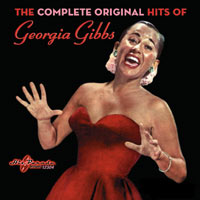 THE 50s
Georgia Gibbs
Seven Lonely Days (1953)
THE 60s
Secret Agent
Johnny Rivers
THE 70s
Donny & Marie Osmond
Deep Purple
THE 80s
Pat Benatar
Invincible
THE 90s
Beck
Loser
"Get a Job" waltzes off with the honors for last time, since Tony deFranco wasn't in the running.
I started one a few days ago, and it would have been interesting -- the two top contenders were The Spencer Davis Group doing "Gimme Some Lovin'" from 60s, and Salt-n-Pepa doing "Let's Talk About Sex" from the 90s, and I was probably going to go for Salt-n-Pepa, in spite of considerable affection for "Gimme Some Lovin,'" but realizing "Let's Talk About Sex" was probably the better song...but my computer froze and I lost the list.
So here's yet another, and...guess what? It's like I never left home.
I'm hoping not even Charis will go for Donny and Marie. I'm fairly certain the 40s and 50s will get left at the gate.
Pat Benatar was OK, but it would take an awfully weak set of competitors to make me vote for her.
So we come down to the 60s and 90s again, with a 60s song that I have even more affection for, and 90s song I know I have to vote for. Beck's an original, an elite talent. So although I am in fact a man who lives a life of danger..